The Seven Year Trial – Part VII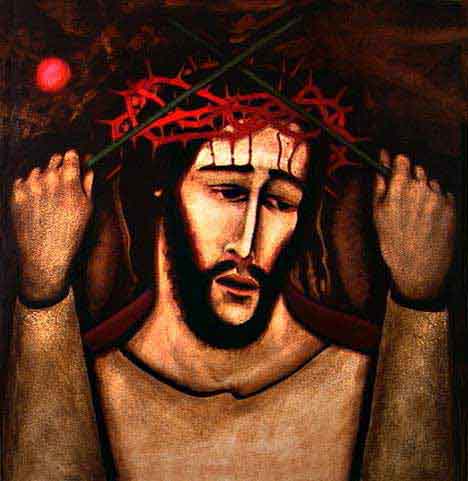 The Crowning With Thorns, by Michael D. O'Brien
Blow the trumpet in Zion, sound the alarm on my holy mountain! Let all who dwell in the land tremble, for the day of the LORD is coming. (Joel 2:1)
THE Illumination will usher in a period of evangelization that will come like a flood, a Great Flood of Mercy. Yes, Jesus, come! Come in power, light, love, and mercy! 
But lest we forget, the Illumination is also a warning that the path the world and many in the Church itself have chosen will bring terrible and painful consequences upon the earth. The Illumination will be followed by further merciful warnings that begin to unfold in the cosmos itself…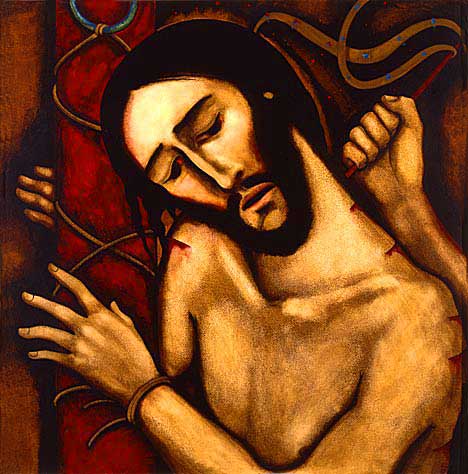 The Flagellation, by Michael D. O'Brien
For seven days you must eat unleavened bread. (Exodus 12:15)
WE continue to follow Christ's Passion—a pattern for the Church's own present and coming trials. This writing looks in greater detail at how a Judas—the Antichrist—will rise to power.